TransducerM TM362 / TM362-P Introduction
The TransducerM TM362 and TM362-P both belong to the TM300 series, which are designed to provide balanced performance versus costs. The TM362 has excellent dynamic and static performance in terms of Roll/Pitch/Yaw measurement in a compact design of 3.5cm cubic dimensions (exclude brackets and cable), with thermal calibration (standard, unless otherwise specified when ordering) of its gyroscopes and accelerometers.  
The TM362-P, where the letter 'P' stands for Performance, inherits all TM362 features, differs in terms of having narrower Z-Axis gyroscopes measurement range but having better Yaw stability (much lower coefficient drifting).
Application scope:
The TM362 / TM362-P are designed for use with ground vehicles, drones, robotics, which are non-safety critical consumer and industrial applications; in addition, the TM362-P makes it possible for use in such as marine or autonomous guided vehicle applications where turn-on bias drifting is of major concern.
Excellent Reliability
With the advantage of vibration resistant, self-adapting drift compensation and professional calibration.
Newest fusion software
Sophisticated sensor fusion software onboard for outputting roll / pitch / yaw data.
Compatibility
TM362 / TM352-P shares the same main communication protocol with SYD Dynamics' other products, making it easy for upgrading or downgrading model choices for finding the optimal performance-cost balance.
Interfaces
Offers Serial port, CAN Bus, USB 2.0 interfaces and they can be accessed at the same time! To change configurations in real-time, or record data from a secondary port.
TransducerM TM362 / TM362-P Details
Features
Roll, Pitch, Yaw, Quaternion, gravity direction output
Calibrated 3-axis gyroscopes, acceleromters and magnetometers output.
Self-adapting filter
Wide range thermal calibration
Digital compass
Sensor networking
Run-time static calibration
Easy debug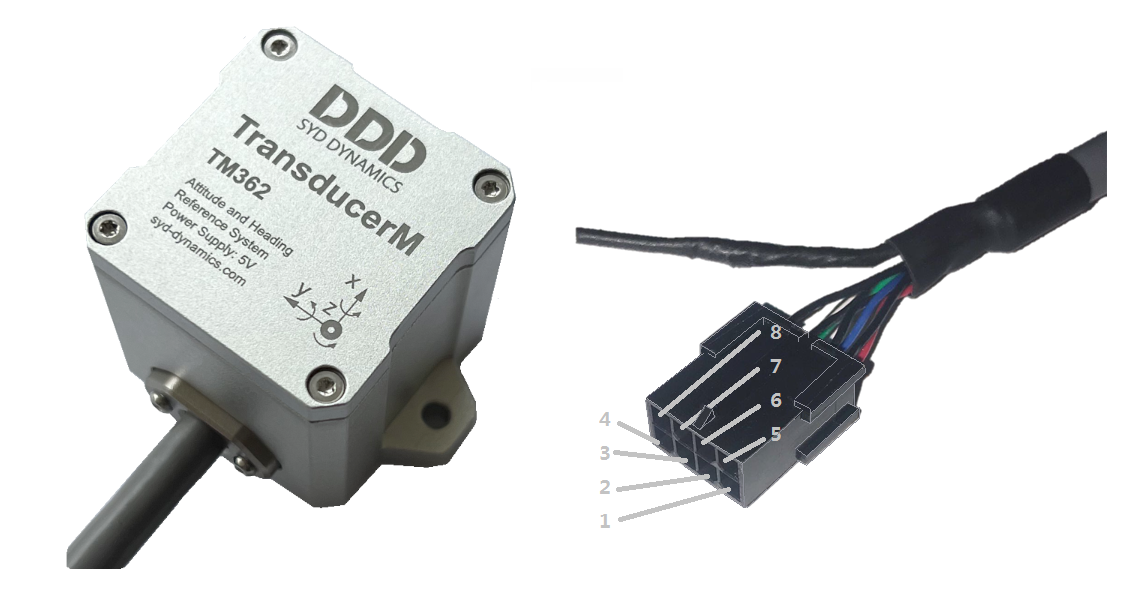 PERFORMANCE
ROLL
PITCH
YAW
 
Resolution
0.01°/s
0.01°/s
 0.01°/s
 

Angle range

-180° ~ 180°

-90° ~ 90°

 

0° ~ 360°

 

Static accuracy

<0.3°

<0.3°

<0.8°

   RMS Error1, 2, 3
Dynamic accuracy
(inertial)

<0.8°

<0.8°

2.6° error1, 3 every 25 minutes (TM362)
     1.7° error1, 3 every 25 minutes (TM362-P)
RMS Error1, 2

1. According to test results in mostly laboratory environment,actual performance may vary depending on the motion dynamics.




2. Roll and Pitch error includes error introduced by communication latency at 115200 bps.




3. Typical city car driving dynamic condition, including sharp and slow turning, slopes, with fast and gentle accelerations and traffic light stops.

 
COMPACT PACKAGE WITH RUGGED DESIGN
35 x 48 x 35 (Including Mounting Brackets)
IP67 (With SF12 connector, otherwise main body only)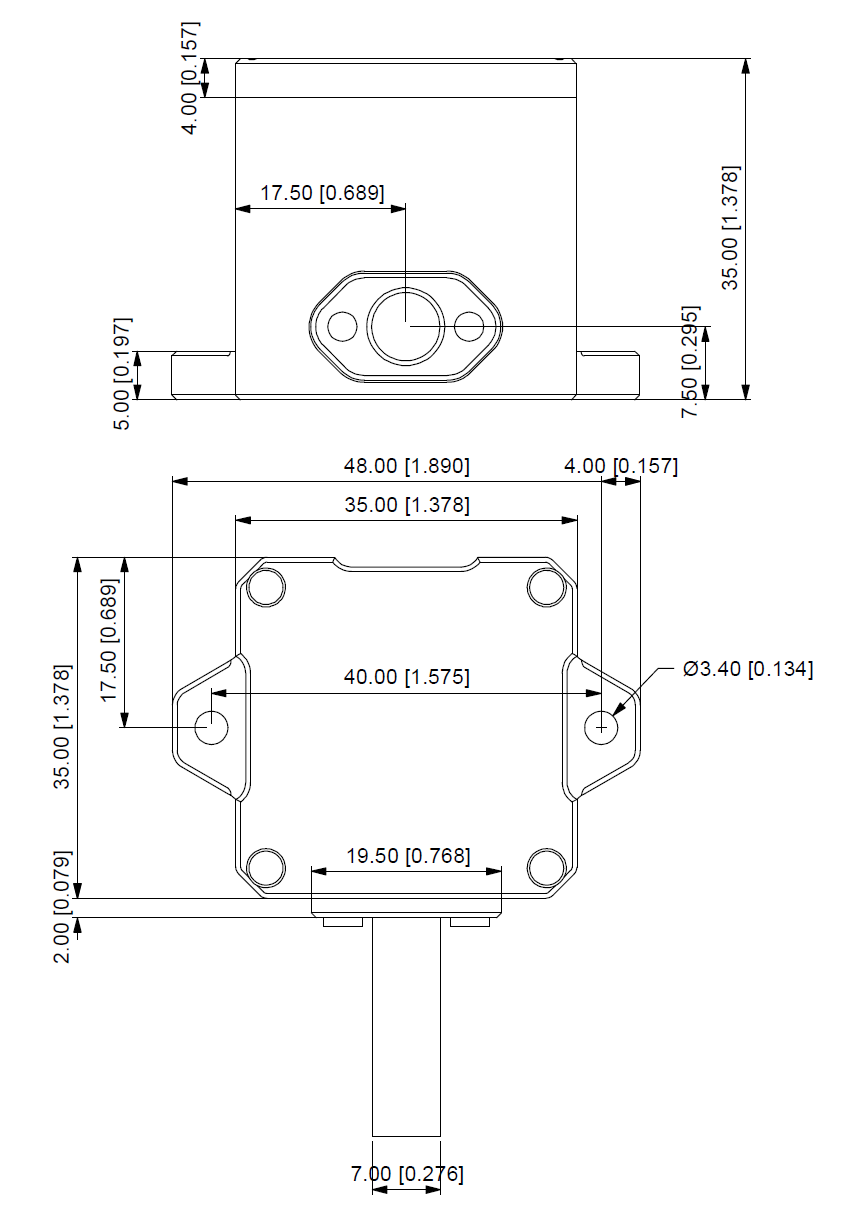 RELIABILITY
Shock Resistant and Active Magnetic Field Compensation:
The module is resistant to temporary shock or vibration, and features intelligent self-adapting filter for improved heading accuracy.
 Quality-of-Service (QoS)
SYD Dynamics's motion module provides a measure of its healthiness, and notifies the host computer of potential drop of measurement quality upon extreme conditions, making it possible for integrating with reliability in mind.
 DIGITAL INTERFACE
UART (TTL 3.3V compatible with TTL 5.0V)
CAN 2.0B Standard and Extended ID (Configurable)
USB 2.0 (Full speed, USB Virtual COM Port profile)
Output Rate

200 Hz, 100 Hz, 50 Hz, 25 Hz, 10 Hz, 5 Hz, 1

Hz Typ.
The motion sensing module takes the advantages of a unique processing method developed by SYD Dynamics. It offers very good dynamic performance while keeping the preciseness.
---
*Specifications are subject to change without notice.
Robotics
UAV, Industrial drone
AGV
Mobile robot
Under water robot
Vehicle
Autonomous driving 
Vehicle monitoring 
Equipment
Stabilization equipment  
Tracking system