Communication Protocol
To read the data, or setup the Motion Module, an easy-to-access yet powerful communication interface is introduced, by utilizing the SYD Dynamics Abstract Communication Layer based on C/C++. Whether to communicate with the module via UART, CAN Bus, or any other customized interface, the same protocol applies to ease the development of host application.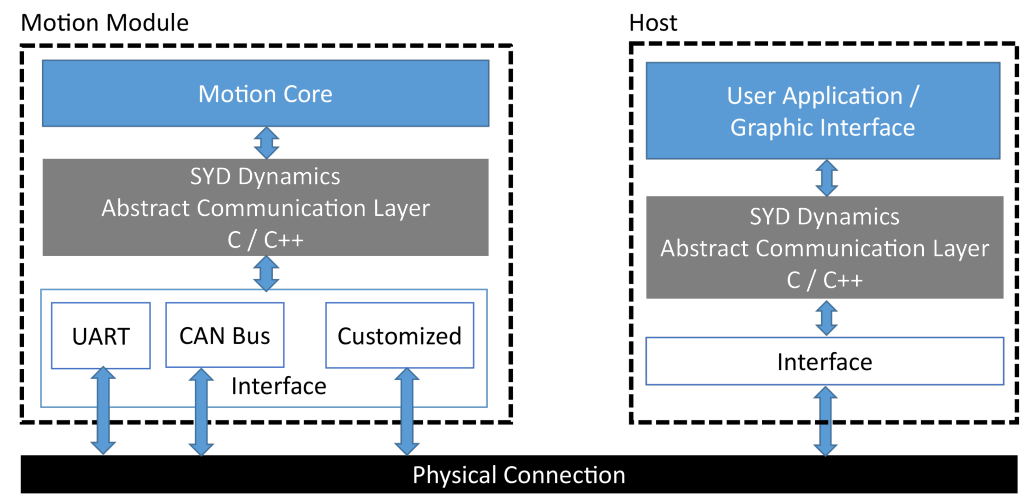 Modular Design
We provide platform independent C/C++ library for communication with the motion module.
Easy Access
Arduino Compatible Library and ROS example project available for rapid setup and evaluation.